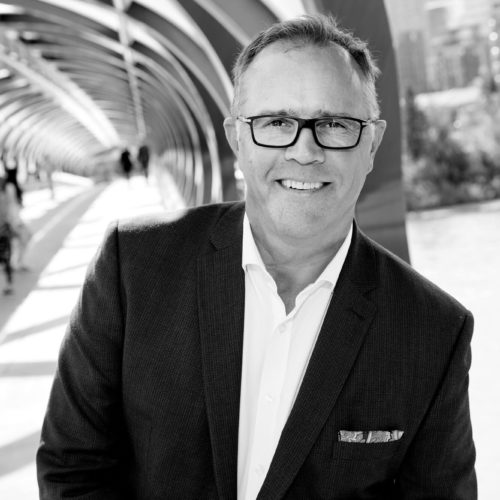 Andrew Boblin
Senior Vice President, Real Estate and Development
As Senior VP of Real Estate and Development, Andrew Boblin plays a key role in developing, monitoring, and evaluating PBA Group's overall corporate strategy. He is responsible for all development, acquisition/disposition opportunities and asset management.
With over 25 years in real estate development, Andrew has developed a broad range of skills and expertise. Before joining the PBA Group team in 2013 as Vice President of Development, Andrew served as Manager of Construction and Development at Calgary Co-op, an institutional partner in his role as Development Manager for GWL Realty Advisors, and Director of Development and Construction at Tonko Realty Advisors.
At Tonko, Andrew led the development and construction team overseeing the design, financial analysis, creation, and implementation of capital budgets and schedules. This included construction for all major projects—several multi-million-dollar mixed-use, office, professional, retail, and industrial developments across Western Canada. In his career, Andrew has been involved in over $1 billion of real estate development projects.
In 2015, he naturally progressed to his current role as Senior Vice President of Real Estate and Development.
Andrew loves to golf, splitting his 80-plus games a year between Calgary and Phoenix. He's also a shoe addict…connoisseur, creating a choice collection of both work and golf footwear.
Andrew holds an Honours Diploma in Architectural Technology from the Northern Alberta Institute of Technology, has LEED Associate Professional Certification from Canadian Green Building Council, and has completed his Financial Analysis for Commercial Investment Real Estate through Mount Royal University.