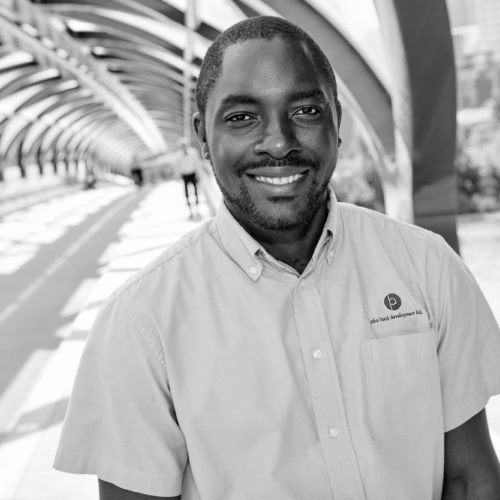 Derick Enoh
Building Operator
Derick Enoh works to provide operational excellence and great customer service at PBA Group. This includes property maintenance, safety, repairs, and ensuring PBA Group's properties adhere to environmental, health, and safety standards.
Derick joined PBA Group in 2017. He received his 5th Class Power Engineering Certification from SAIT and is currently finalizing his 4th Class exams. He is also trained in Security, First Aid, and CPR. Before coming to PBA Group, Derick spent over two years as a Building Operator for DREAM.
Derick played College basketball and handball in Cameroon and is a big fan of American Football.
Derick received his Bachelor of Arts, History, at the University of Buea, in Cameroon in 2009.